Cindax provides you with the product information you need for optimal tank cleaning and wastewater treatment. We offer objective and up-to-date information on any chemical substance, together with health and safety instructions. Cindax knows chemical information matters.
In a highly competitive market, efficiency is an indispensable factor. Finding the data thereto however, is often time consuming. You can rely on us to swiftly produce the information you require, as foundation for reliable operations.
Social responsibility
matters
A growing number of tank cleaning companies run a sustainable enterprise. They are aware that responsible cleaning is not just good for business but also good for the environment. With Cindax, your clients are assured that your company meets the highest standards.
Cindax converts Safety Data Sheets into comprehensible information for a correct cleaning and wastewater treatment process. We assemble the data you need, along with the required procedures, all conveniently arranged in one clear document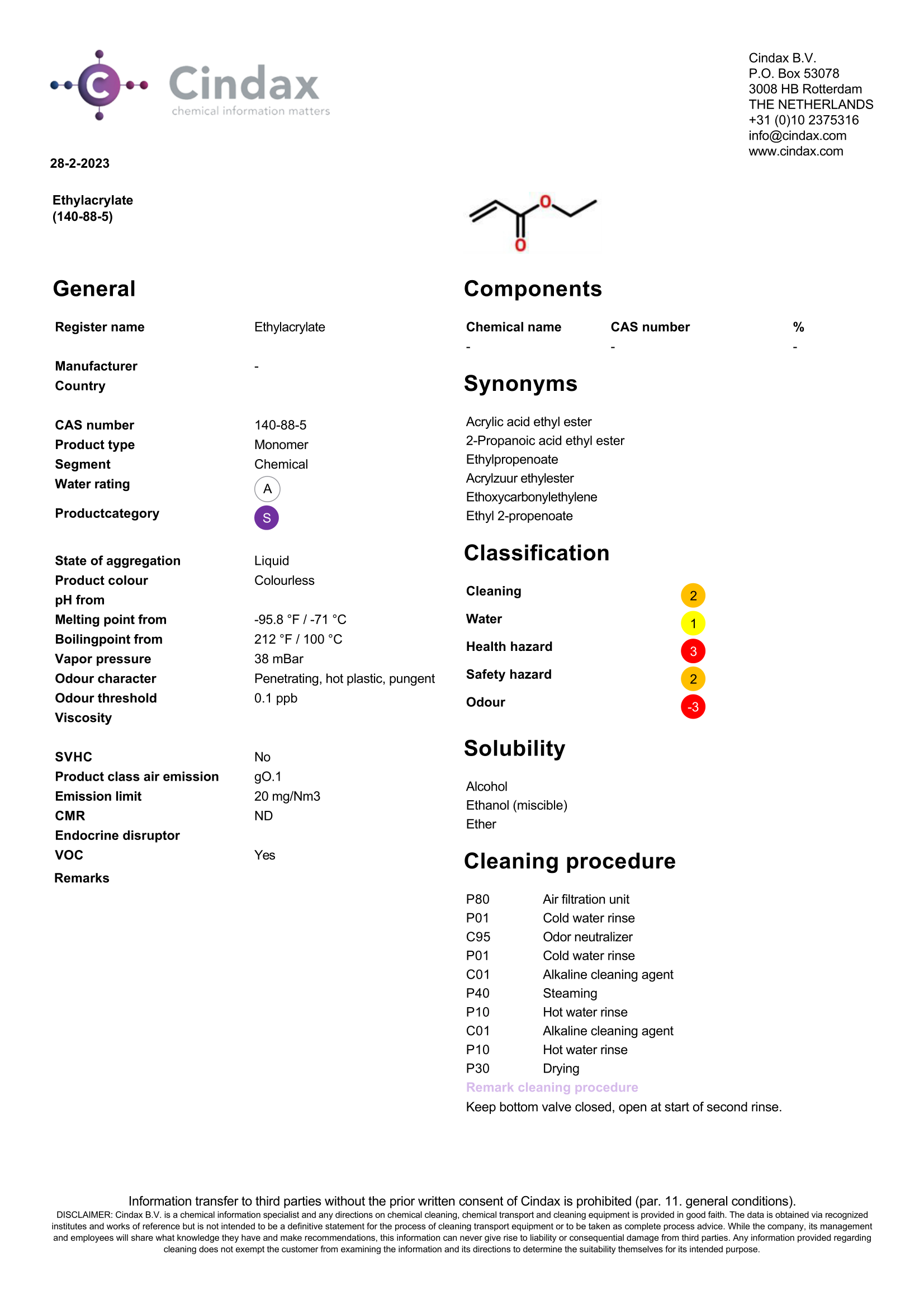 Our services
Cindax is a neutral chemical information service provider. We offer several services. Select the component(s) that suit your needs and request your order.